Your child is 4 to 6 years old? Your child is a little horse lover? Your child is already in kindergarten?
Then our new program Stoßberg Ponyteam might be just the right thing for your horse-loving child. Through playful introduction to well-behaved ponies with cuddling, grooming, leading and sitting on the pony's back, the children are prepared for later riding.
Fun games and exercises on the pony's back and on the ground promote coordination, dexterity, balance and motor skills. Imagination is not neglected either – funny stories bring fun into learning, stimulate the imagination and promote cognitive skills as well as team spirit.
Ponyteam classes are 10 lessons of about 80 minutes each and are coordinated. Small groups of 4 children and 2 ponies, supervised by a riding instructor (state-certified horse trainer) offer individual instruction. So it is possible to respond to each child specifically. The course fee is 200 €.
Depending on the weather, the lessons take place outside in the countryside and let the children experience adventures in nature with fun topics.
Theoretical knowledge about horses/ponies and their natural environment is taught (feed, stable, pasture).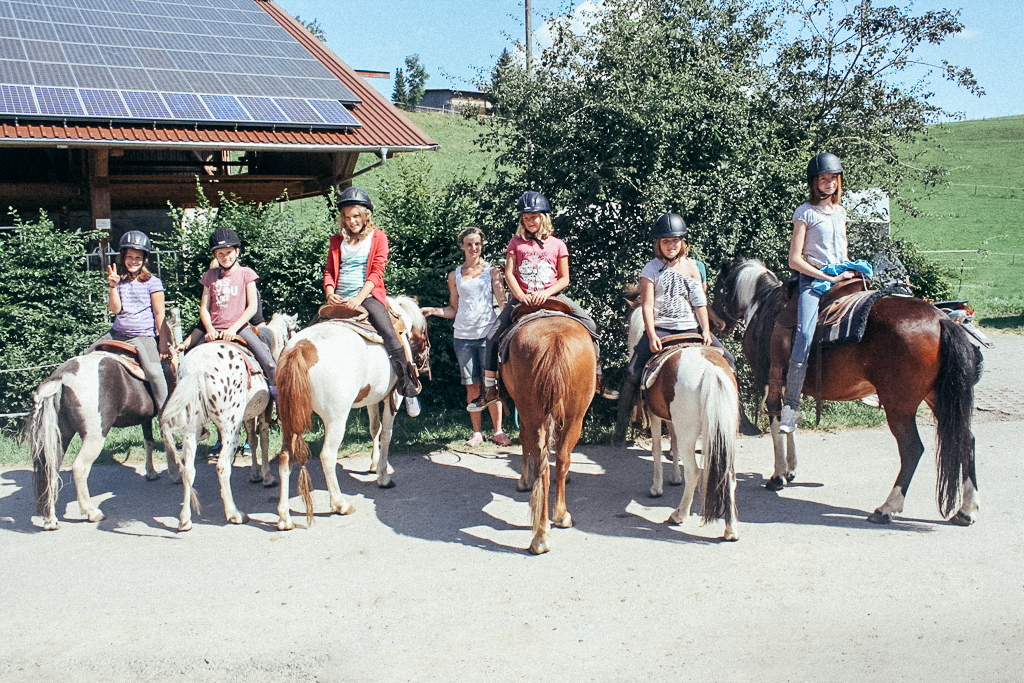 Interested?
For more information, contact Moni in Stoßberg or call +49 8374 6213 or +49 160 90632166.