In 1986, at the beginning of her breeding career, Moni's vision seemed unattainable. Through intuition, breeding skills and consistent selection, Moni developed the quality of the breeding animals within a few years. The broodmare herd and the stallions used produced foals with the best premiums and the first successes were achieved.
Already in 1995 at the first DQHA foal show in Obergünzburg Moni's filly Easy Jet Roxeanne by Toms Impressive Boy out of Fascinating Day won the class of fillies.
Further awards followed, both at breeding shows and sporting successes at German and European level as well as futurities of PHCG and DQHA.
In the meantime our quality Paint- and Quarter Horses are sought after far beyond the borders of Germany. You will find healthy, long-lived and for every purpose applicable all-rounders for the use in sports or as a partner for the demanding leisure rider.
Skillful crossings produce pretty, typey, correct horses with stable foundations and above-average gait quality! We also place special emphasis on easily trainable horses with a good mind.
Import
In February 1990 our first three Quarter Horses from Canada landed in Frankfurt. Over the years we have imported over 150 horses from Canada and Texas.
Vision Statement
Back to the roots. Line breeding vs. outcross – both used wisely preserves the good old qualities of these great horses! Combined with the ingenuity of modern sires this creates performance driven elegant sport horses that are easy to train and clear headed, healthy and long lasting!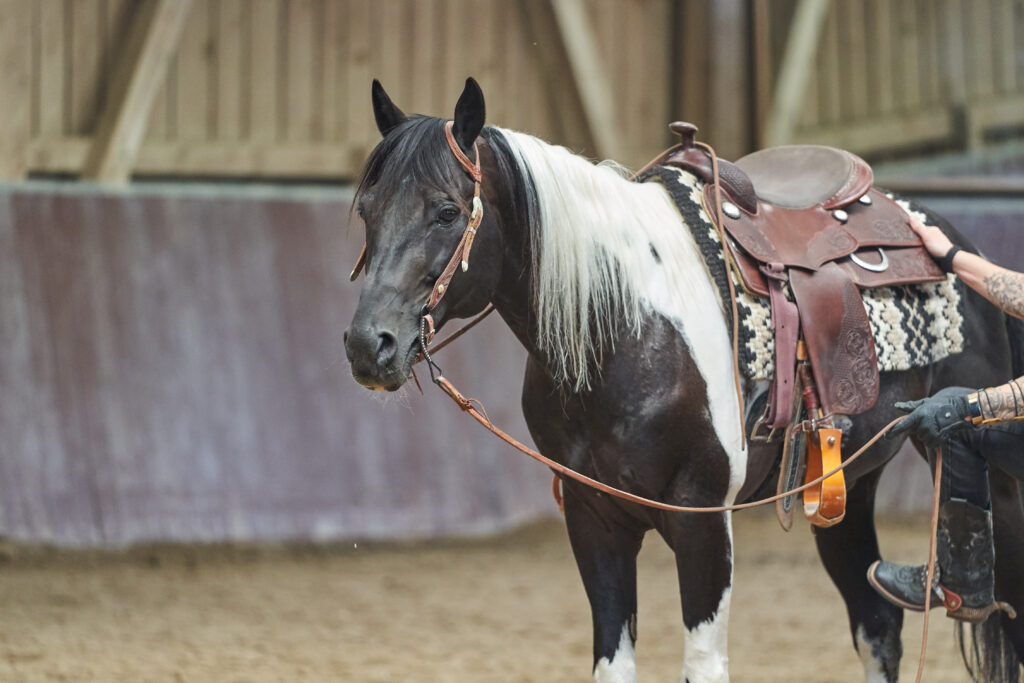 GCC Lets Talk Cash
2006 BROWN TOBIANO APHA STALLION