Enjoy dreamlike experiences on best trained American Paint- and Quarter Horses, learn to ride safely and without fear as a beginner, no matter what age, advanced riding training according to classical principles and based on the training scale, horse-friendly training, harmony with the horse and fine riding – all this you will find with us.
The lesson horses used in our western riding school are partly highly decorated show horses. But also well trained young horses and broodmares are available. For the small riding students our well-behaved Shettland ponies are used.
Training with patience and expertise bring learning progress. Whether you want to improve your seat, perfect your skills or gain more insight into systematic horse training – we are happy to help.
Clinic offers, workshops and courses with selected top trainers can be found on our dates page. Here you will find our general riding school prices.
Kids camps
Since 2008 we organize the popular kids and youth riding vacations. Children and teenagers from 8 to 14 years old are welcome to spend some fun days at our farm with ponies, horses and lots of fun.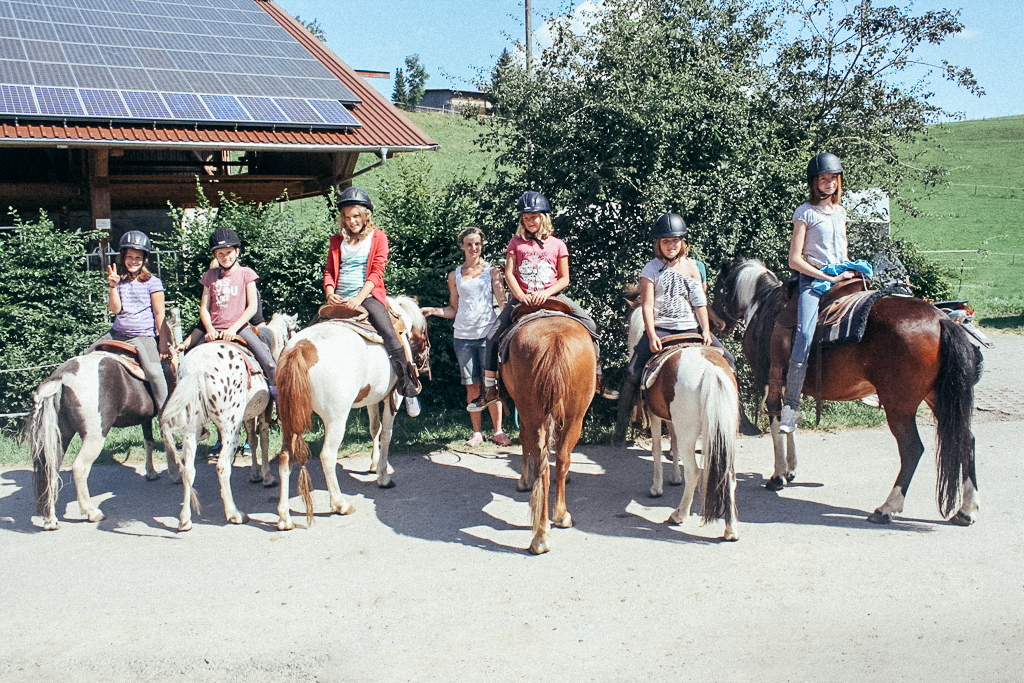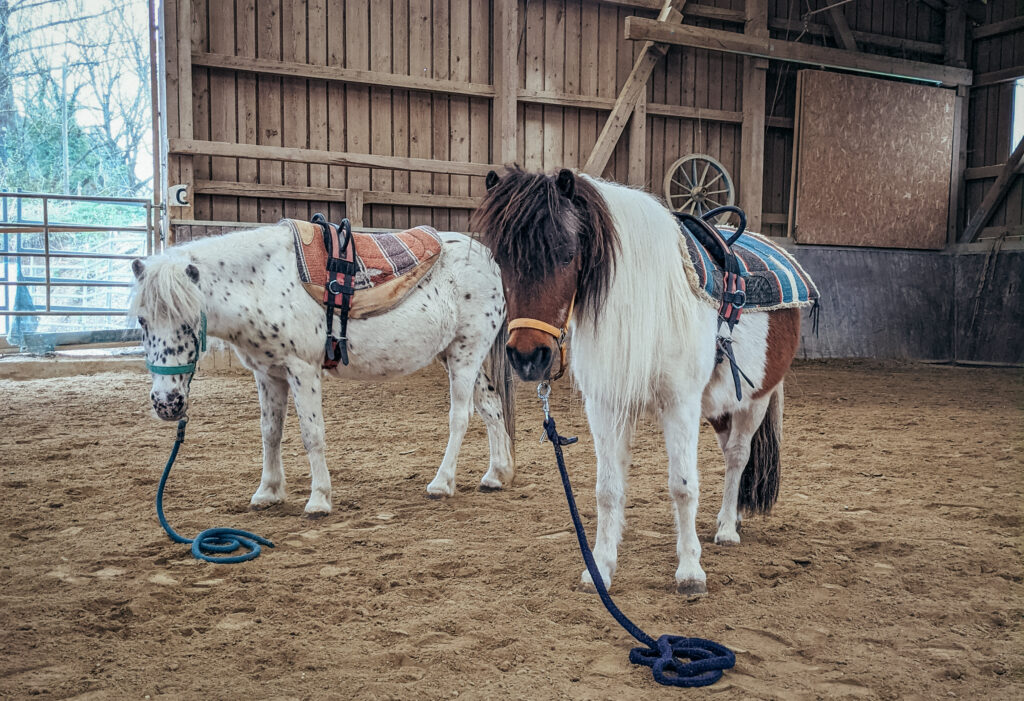 Ponyteam
Your child is 4 to 6 years old and a little horse lover? Then our program "Stoßberg Pony Team" might be just the right thing for your horse-loving child. Through playful introduction to well-behaved ponies with cuddling, grooming, leading and sitting on the pony's back, the children are prepared for later riding.