SQ Hot Shiny Princess
*2014 APHA Sorrel/Overo Mare
Sire: Zips BlazNHot To Trot
Dam: SQ Zipposhiningdoll
SQ Hot Shiny Princess Paint (allbreedpedigree.com ↗)
Top Notch Showhorse aus eigener Zucht! APHA Champion, PHCG Bundesfohlenchampionat Siegerstutfohlen, PHCG Siegerin Pleasure Futurity, 4x PHCG Maturity Sieger, 1x Reserviesieger, Euro Paint: 9x Gold, 1x Silber, 2x Bronze!
SQ Shegothestyle
*2004 APHA Bay/Solid Mare
Sire: Hesa Tiny Paycheck
Dam: MS Star N Barred
SQ Shegothestyle Paint (allbreedpedigree.com ↗)
Top Showhorse aus eigener Zucht: 9 x EuroPaint Gold, 3 x Silber, 2 x Bronze Medalist, PHCG Supreme Stutbuch dazu Top Producerin 6 Prämienfohlen, PHCG Champion of Champions, Euro Paint und German Paint Champions, PHCG Futurity Champions!
KM Its All About Me
*2010 AQHA Red Roan Mare
Sire: RL Best Of Sudden
Dam: Maggie Taylor
Direkte Tochter des legendären Hengst RL Best Of Sudden
MC Roan Machin
*2013 AQHA Red Roan Mare
Sire: JB Machine
Dam: Zippos Lady Step
Doppelt Zippos Mr Goodbar gezogen – DQHA und PHCG Prämienstute!
Slowmovin Hot Fudge
*2013 AQHA Sorrel Mare
Sire: Hot Chocolate Chop
Dam: Super Smooth Beauty
Top Outcross!
Cee Topsail Cougaret
*2005 AQHA Gold Champagne Mare
Sire: Cee Blair Sailor
Dam: Chexy Cougarette
Bewährte Zuchtstute PHCG und DQHA Prämienstute – Nachzucht Siegerstutfohlen PHCG und DQHA Fohlenchampionat, mehrfach PHCG Futuritysieger!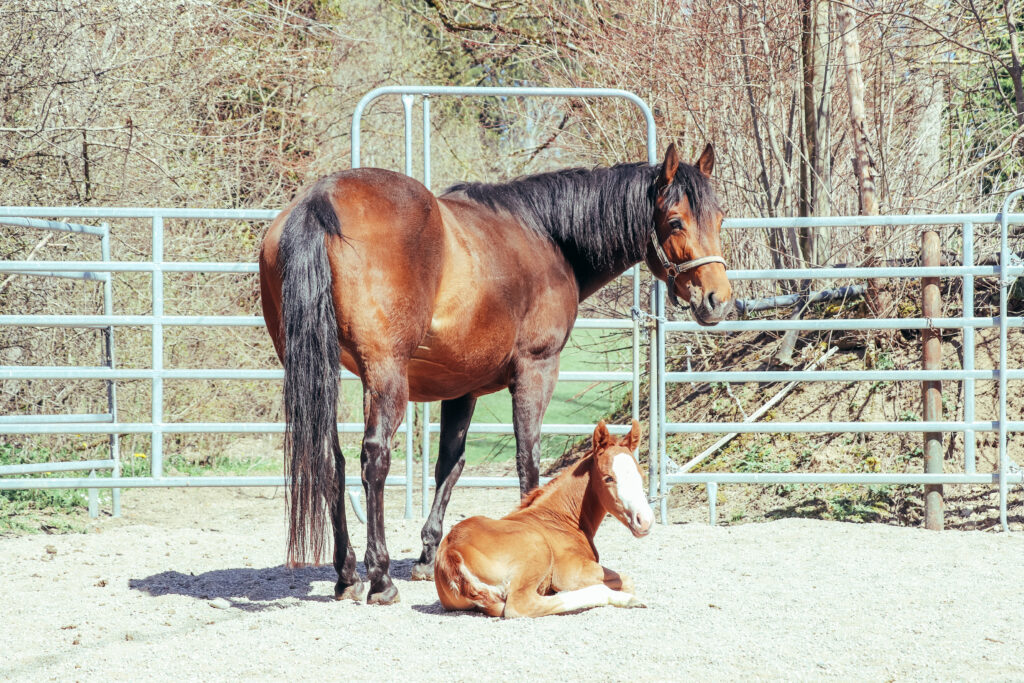 Matilda Miss Olena
*2017 AQHA Bay Mare
Sire: Badger Fanfare
Dam: Sunny Mattie
Foundation gezogene Stute aus der Zucht von Roger Blackmore, Texas!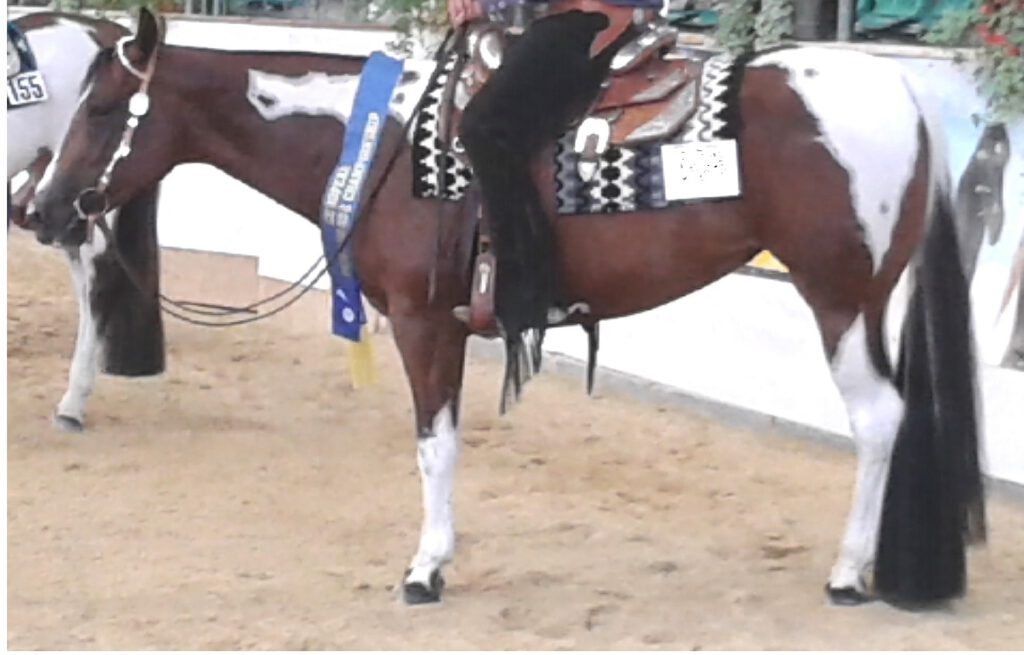 Forever a Diva R
*2011 APHA Bay Tobiano Mare
Sire: Forever a Gentleman
Dam: Pay